The roof-sealing ceremony of Golden Park Tower
In the morning of December 1, 2019, Constrexim Housing Development and Investment Joint Stock Company held a roof-sealing ceremony of the Golden Park Tower building in Yen Hoa Ward, Cau Giay District, Hanoi. Attending the event, there were Mr. Nguyen Duc Cay – Chairman of the Board of Directors, CEO of Constrexim HOD and the companies participating in the project. On behalf of the consultant supervision, Mr. Trinh Thang Loi – Deputy General Director of Consulting and Investment TEXO Joint Stock Company attended the event.
Golden Park Tower is the first complex of commercial center, office, four star hotel and high-class apartment in Cau Giay district to be equipped with the most high-class amenities according to four star standards from Constrexim Investor with the expectation to bring customers the most comfortable living space. The project has a scale of 45 floors and 04 basements built on the ground of more than 4500 m2 in a prime location in Cau Giay District.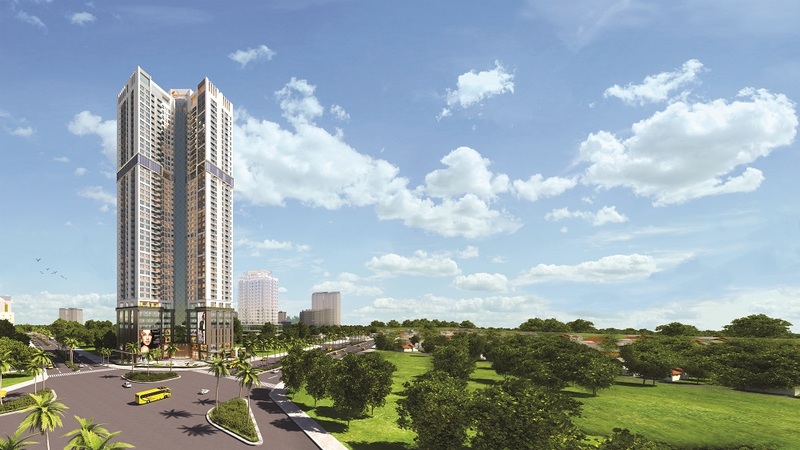 Supplying Consultant Supervision service for the project, TEXO have successfully completed all assigned tasks and received recognition of Investor.
The roof-sealing ceremony has marked an important phase of the project and the next phase is believed to be successful with the guarantee of progress, labor safety and qulity. By its capacity, experience and effort, TEXO determined to cooperate with the Investor and other sides involved in the project to achieve the goals in term of safety, quality, progress, evaluation of the Investor's customers/partners.
Some pictures at the roof-sealing Ceremony: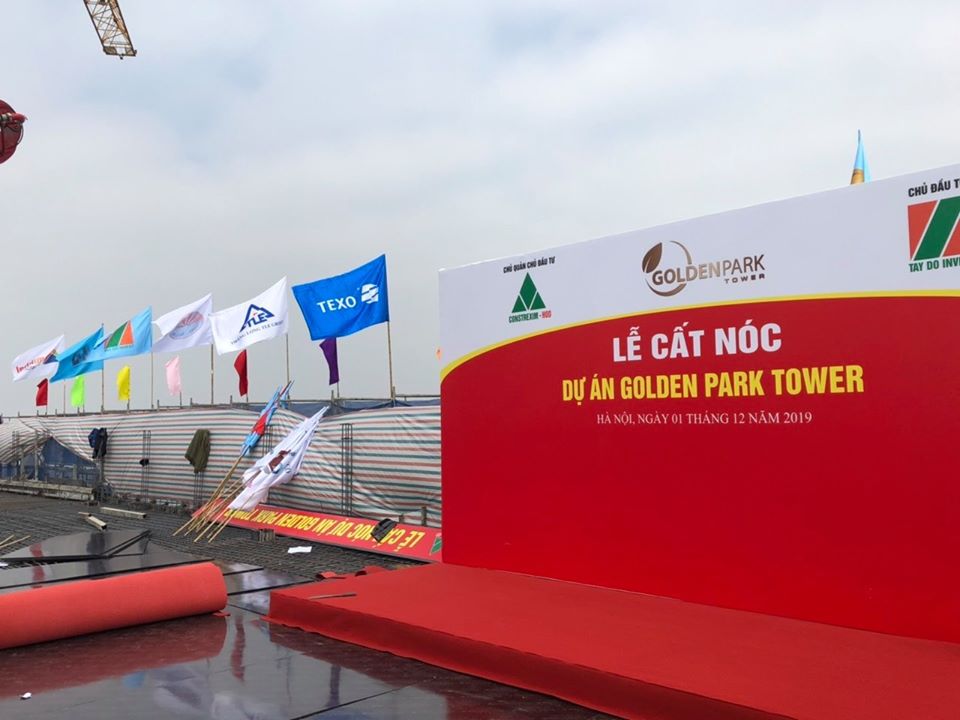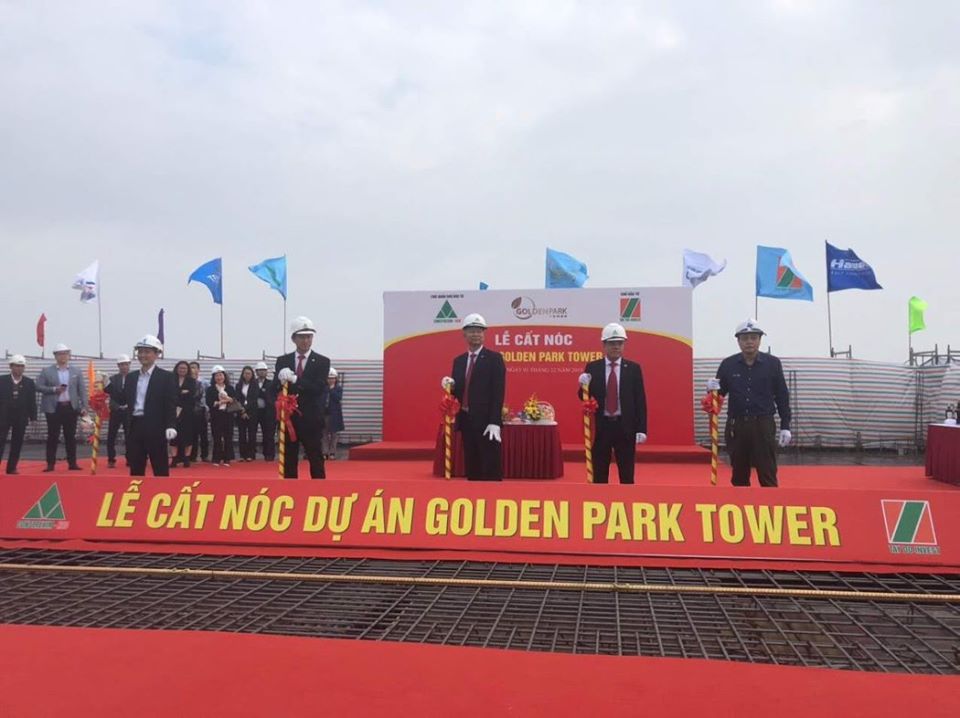 All companies involved in the project