The Inauguration Ceremony of the Headquarter of Mobile Police Regiment, Hanoi Police Department
On August 30, Hanoi Police Department inaugurated the Building Office for the city's Mobile Police Regiment at 54B Tran Hung Dao Street, Hoan Kiem district, in celebration of the 60th anniversary of the city's liberation day. Public Security Minister, General Tran Dai Quang attended the ceremony.
The Mobile Police Regiment Headquarters is one of three projects invested by Hanoi Police Department. The project is inaugurated to celebrate the 60th anniversary of the Capital Liberation Day (October 10, 1954 to October 10, 2014). The representative of Consultancy and Investment TEXO JSC, the company supplying consultant supervision service for the project, also attended the ceremony.
After more than 8 months of construction with a total investment of nearly 36 billion VND, the project has been completed on schedule and in good quality in term of technical, architecture, urban landscape. After completed, the project has met the demand of working, living and studying of more than 400 officers of the Capital Police and at the same time, created favorable conditions for officials to successfully complete the assigned tasks.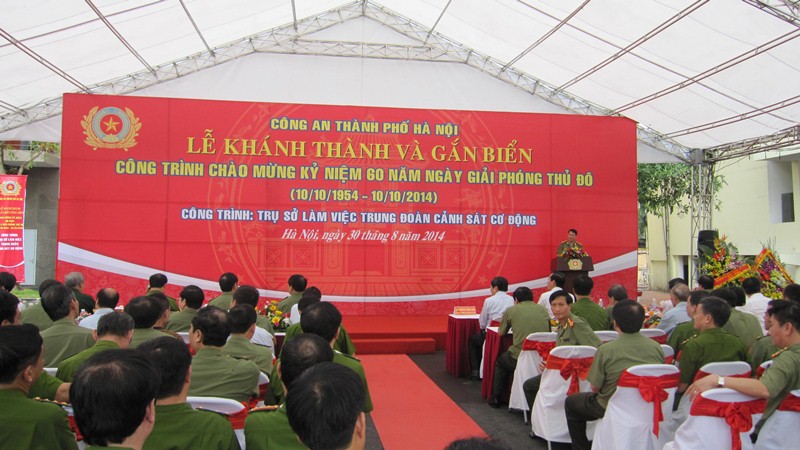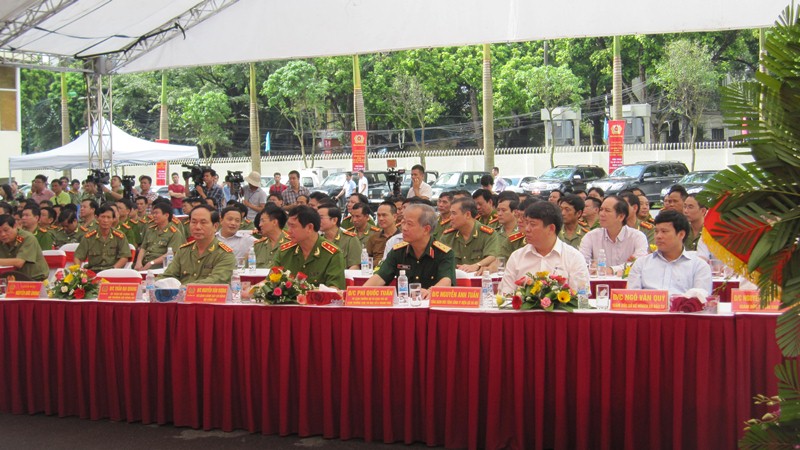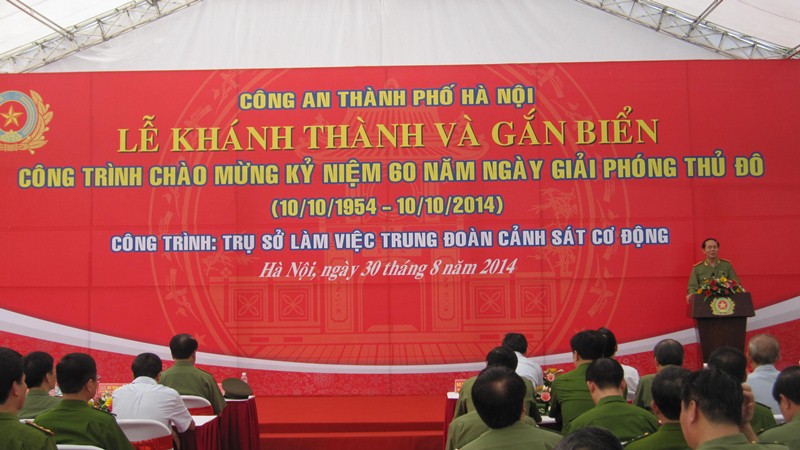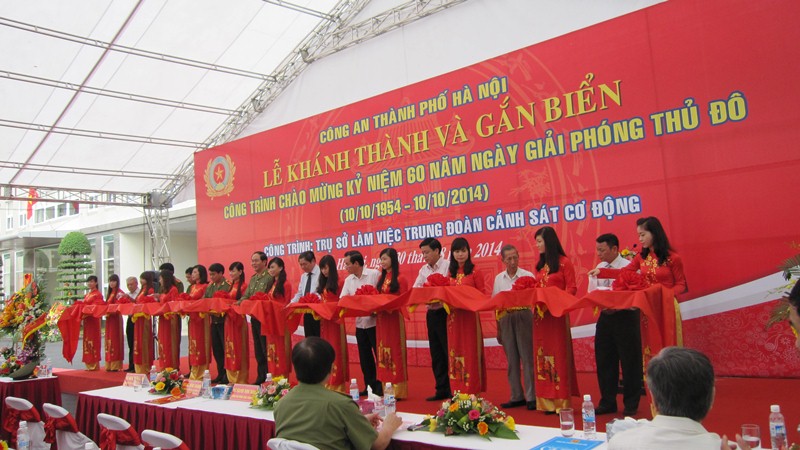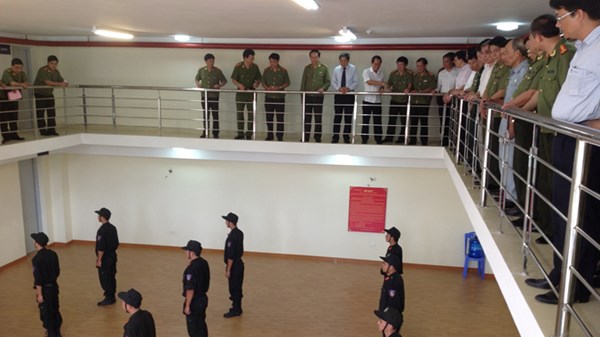 Speaking at the ceremony, Minister Tran Dai Quang warmly praised functional units in the work of designing and construction to keep the project on track and ensure project quality.
General Tran Dai Quang also emphasized that in the upcoming time, the Mobile Police Regiment – Hanoi Police is responsible to ensure security and social safety in the capital to meet the expectations of Central Police Party Committee, the leaders of Ministry of Public Security, authorities and people. At the same time, it is required that the Mobile Police Regiment – Hanoi Police should use the works for the right purpose to provide the best service, create favorable condition for the combat of Mobile Police.