TEXO – JUNGLIM (Korea): Opportunities for cooperation and development
On the afternoon of October 26, 2022, TEXO Consultancy and Investment Joint Stock Company was pleased to welcome leaders of Junglim Architecture Co., Ltd (Junglim Architecture Co., Ltd) (Korea) to visit and work.
Attending the meeting, on the side of Junglim Architecture, there were the participation of Mr. Kim Kihan – CEO of Junglim Architecture, Mr. Yoo JoongWook – General Director of Construction Management, Mr. Park Yongsung – General Director of Hanoi Office, Mr. Kim Doohyun – Project Manager of Lotte Mall Hanoi, Mr. Park Jihoon – General Director of Ho Chi Minh Office.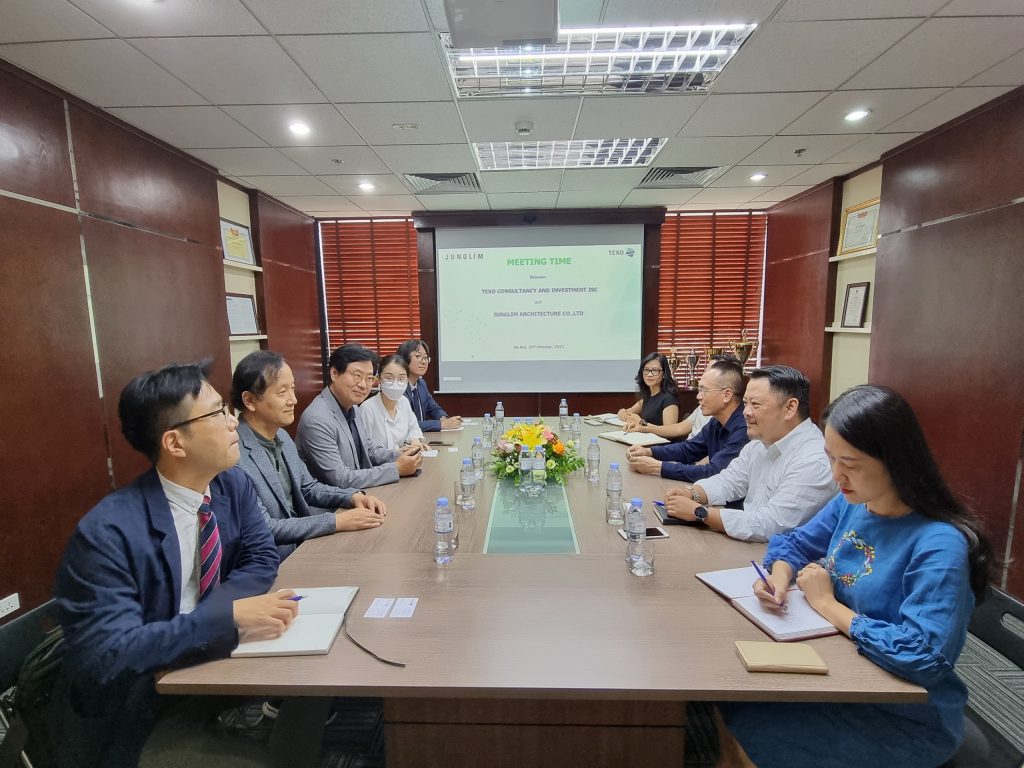 Welcoming partners, on behalf of TEXO, there were Mr. Do Quoc Huynh – Chairman of the Board of Directors, General Director, Mr. Le Anh Tra – Deputy General Director, Ms. Le Phuong Ly – Head of General Administration Department and some other experts.
At the meeting, the two Companies assessed the cooperration opportunities between the two parties through the ongoing projects and exchanged plans to expand cooperation in the near future. Junglim also wishes to further expand the cooperation relationship with Texo to build a solid foundation for  development. Responding to the wishes of the partner, General Director Do Quoc Huynh expressed that Texo is always ready to cooperate with Junglim in in order to improve the quality of the works, develop the capacity as well as enhance the brand reputation of both companies in the Vietnamese market and in the region.
Junglim Architecture is a global architecture practice which was ranked No.1 in Korea and No. 16 in the world on the WA100 (World Largest Architecture Practice 100) 2017 list complied by the UK architecture newspaper Building Design. Junglim Architecture has carried out more than 5300 projects of which 232 projects won awards.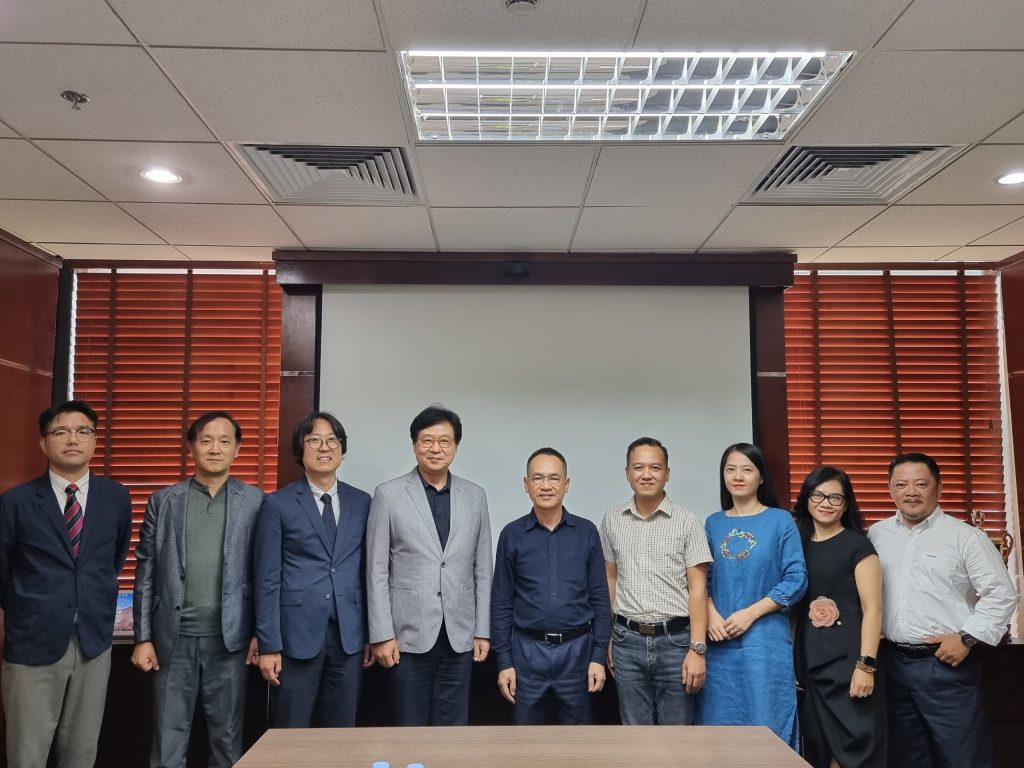 Leaders of the two companies had an effective working session with sincere sharing in the spirit of building a close and effective cooperative relationship in the coming time.