Meyhomes Capital Phu Quoc – Hung Phat Project (Phase 1) and Dai Thanh Project (Phase 2)
Meyhomes Capital Phu Quoc project is invested by Tan A Dai Thanh Group. Meyhomes Capital Phu Quoc with a prime location in the center of Bai Truong, the most beautiful beach of Phu Quoc, is targeted by Tan A Dai Thanh Group as one of Phu Quoc's typical projects.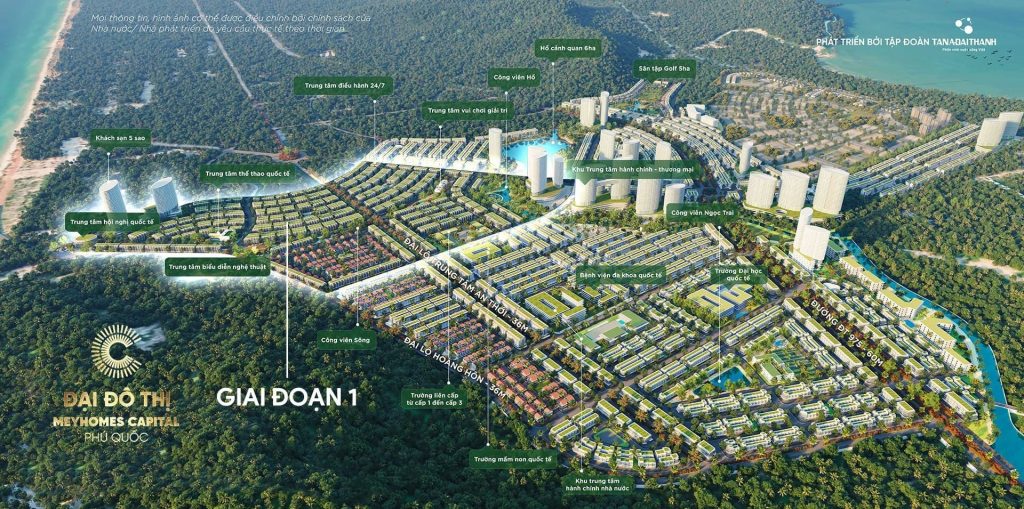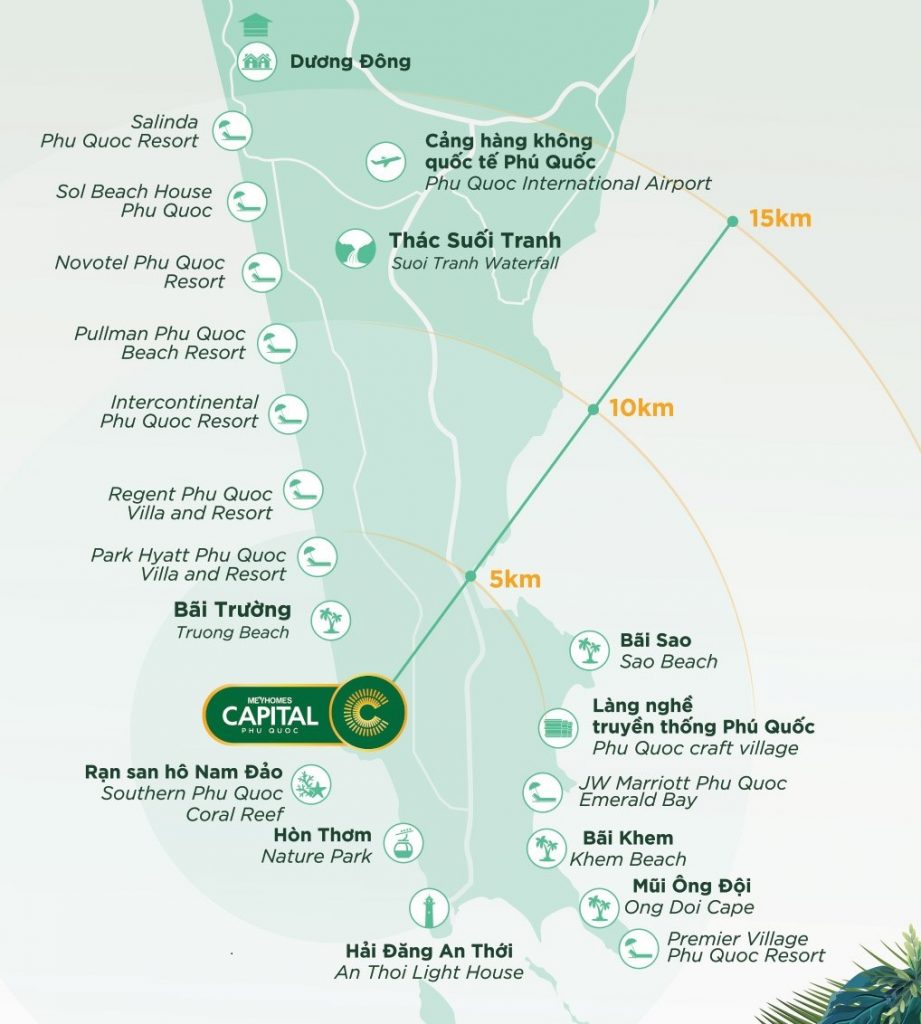 Major project information:
• Project Name: Meyhomes Capital Phu Quoc.
• Location: An Thoi town, Phu Quoc district, Kien Giang province.
• Investor: Tan A Dai Thanh Group Real Estate Joint Stock Company (Meyland).
• Total area: 266 hectares
• Product type: Townhouses, Shophouses, Semi-detached villas, Single villas, High-rise apartments, Commercial and service centers
• Planning & architectural design: Darkhorse Architecture – Australia.
• Landscape design: One Landscape – Hong Kong.
• Smart clean water project cooperation unit: ChungHo Nais Group – Korea.
TEXO Consulting and Investment Joint Stock Company is currently the supervision consultant for the Hung Phat project (phase 1 subdivision) and Dai Thanh project (phase 2 subdivision) of the Meyhomes Capital project.
Hung Phat luxury residential and urban area project belongs to the phase 1 subdivision of the Meyhomes Capital project, divided into 05 subdivisions: Rosada, Apricot, Aqua, Olive, Coral, taking colors from 05 warm colors zone
Total area: 56.09 hectares
Construction density: 35%
Scale: 1305 shophouses, 130 villas.
Product type: Shophouse, Mini Hotel, Villa, Apartment
Facilities: 8 club houses, 3 parks, hotels, international schools, shopping centers…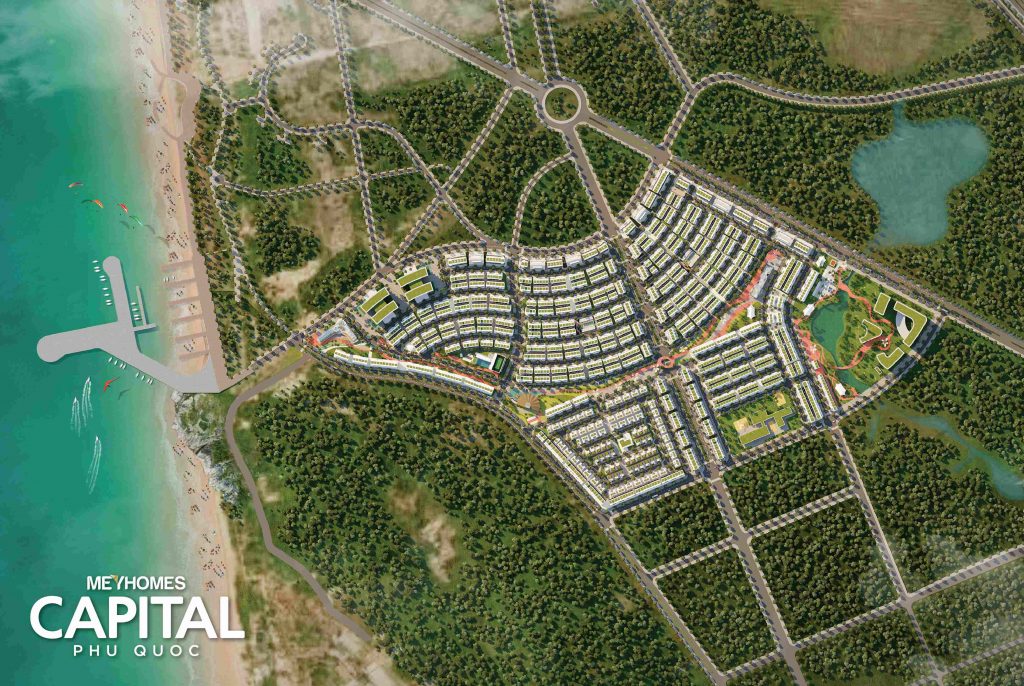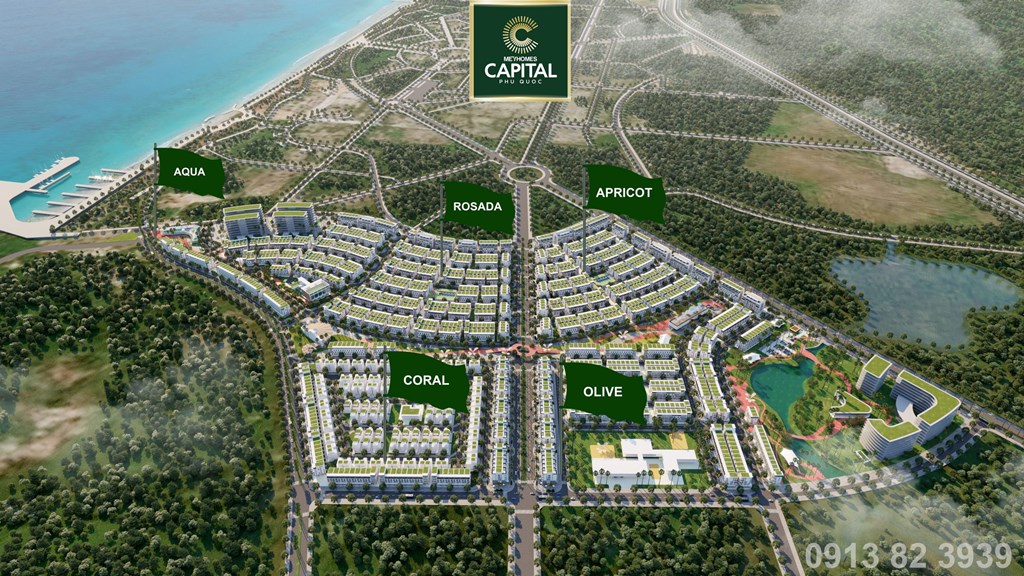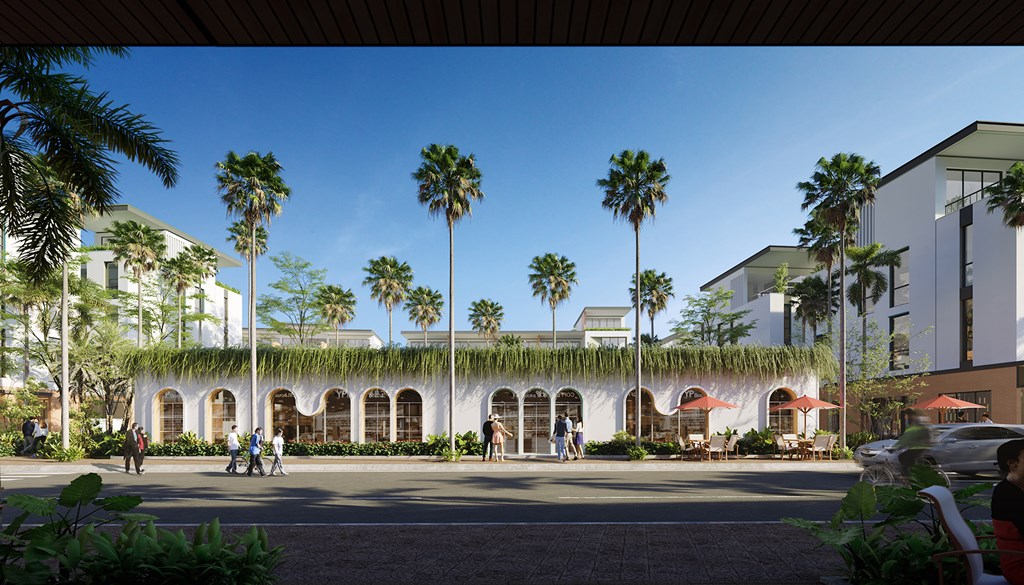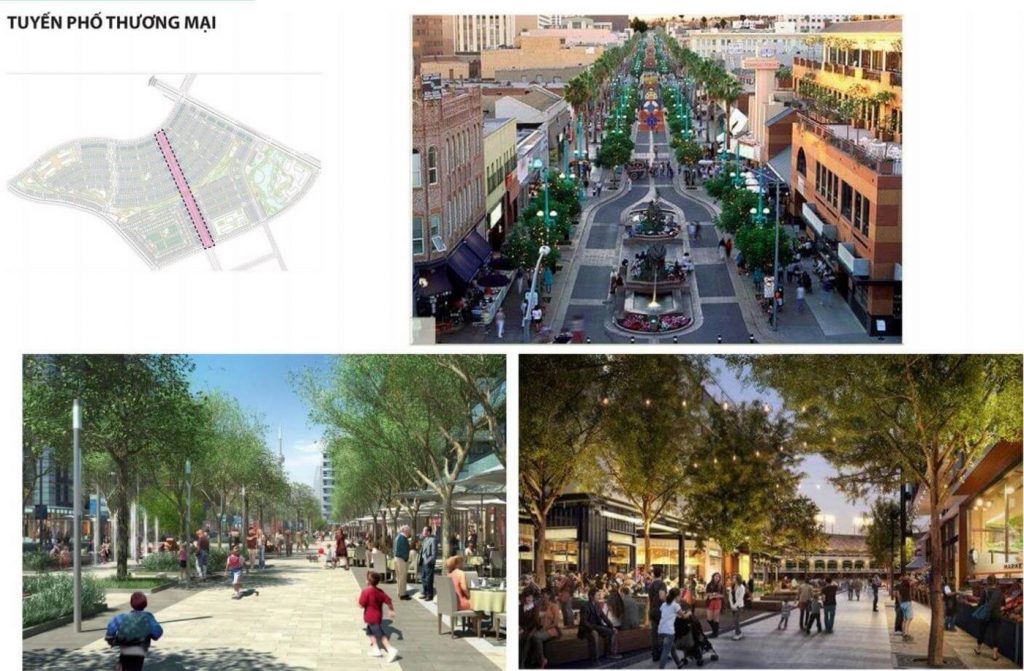 Dai Thanh project belongs to phase 2 subdivision with a scale of more than 50 hectares of Meyhomes Capital Phu Quoc urban area. The project scale includes 1,435 units, including 1,305 Shophouses and 130 Villas. Dai Thanh Phase 2 is divided into 3 subdivisions: Crystal Marina – Ocean Gateway, Crystal Violet – Knowledge Gateway, Crystal Tiger – Trade Gateway.