Groundbreaking ceremony of project "Dai Thanh luxury urban area" – Violet subdivision
On the morning of July 28, the Groundbreaking Ceremony of the bidding package of subdivision 01 Violet at "Dai Thanh High-end Urban Area" (Meyhomes Capital Phu Quoc Phase II) was held solemnly and enthusiastically. Attending the Groundbreaking Ceremony were all representatives from the units participating in the project's construction.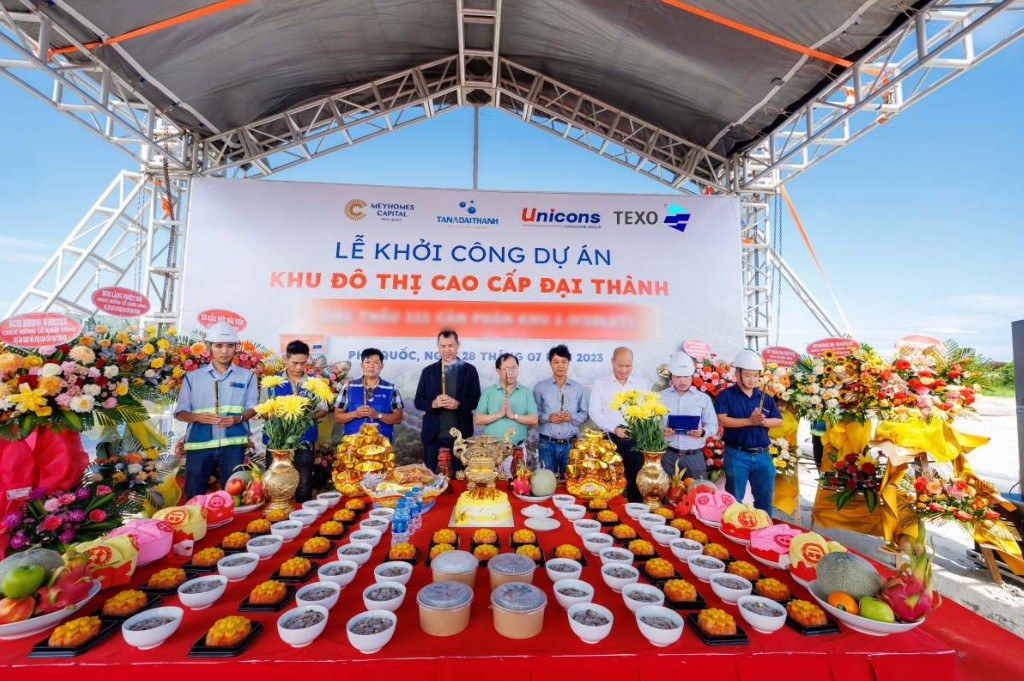 Dai Thanh project belongs to phase 2 subdivision with a scale of more than 50 hectares of Meyhomes Capital Phu Quoc urban area. The project scale includes 1,435 units, including 1,305 Shophouses and 130 Villas. Dai Thanh Phase 2 is divided into 3 subdivisions: Crystal Marina – Ocean Gateway, Crystal Violet – Knowledge Gateway, Crystal Tiger – Trade Gateway. TEXO Consulting and Investment Joint Stock Company is currently trusted to do supervision work for Dai Thanh and Hung Phat projects of Meyhomes Capital Phu Quoc project.
Meyhomes Capital Phu Quoc is located in the most prime location in Phu Quoc with a "mountain-like" terrain surrounded by the Ra Da mountain range and adjacent to the 6-star beach villa Park Hyatt Phu Quoc Residences. With a scale of nearly 600 hectares, the project after coming into operation will become the new economic, entertainment and resort center of Phu Quoc.