Groundbreaking Ceremony of Cam Ranh Flowers Resort project
In the morning of March 4, State Development Corporation – Moscow held the Groundbreaking Ceremony of Cam Ranh Flowers Resort Hotel in north tourist area of Cam Ranh peninsula, Cam Hai Dong commune, Cam Lâm district, Khanh Hoa province. TEXO Joint Stock Company Consulting and Investment also participated in the event as the supervising consultant of the project.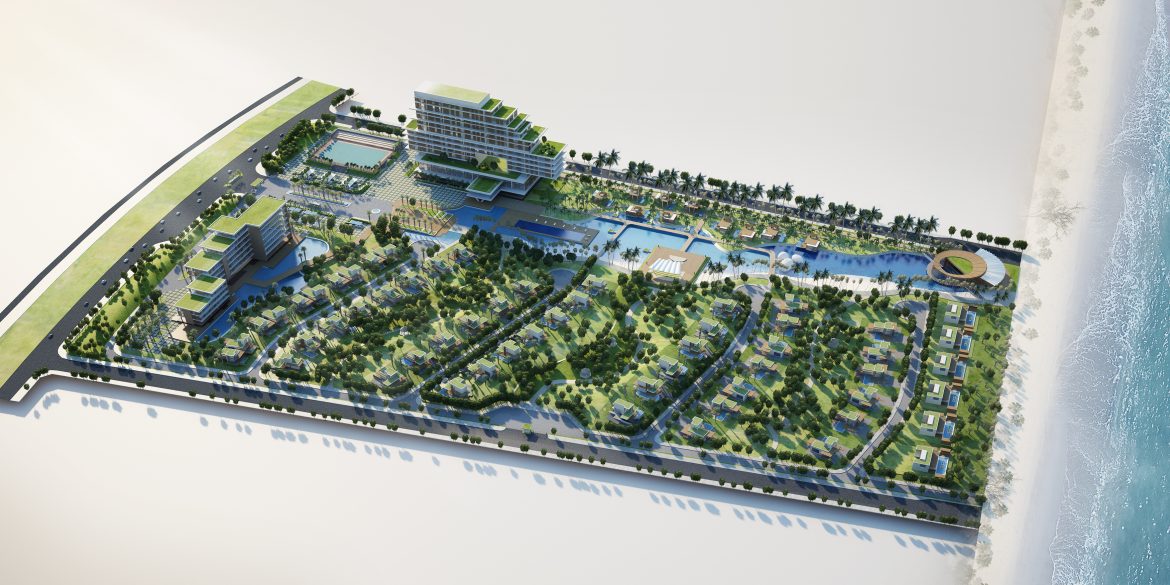 Cam Ranh Flowers Resort is a luxury 5-star resort located on the coast of Cam Ranh. The complex area is over 15 hectars, including a five-star hotel consisting of 256 rooms, 10 bungalows, including 111 apartments and 56 luxury villas. The project has a total investment of 90 million USD and an implementation time of 30 months. Investors aims to build a luxury, ​​outstanding and comfortable beachside resort. All items of the project are modernly designed to form a luxurious resort.
With the orientation of building a luxurious and high-class resort, focusing on various types of services – tourism, entertainment to serve the the higher demands of domestic and international tourists visiting Cam Ranh particularly and Vietnam generally; State Development Corporation – The investor of Bai Dai Project in Cam Ranh has determined direction for the investment and development of Cam Ranh Flowers Resort Project, contributing to shaping the values of services – tourisms and also boosting the development of the Northern Cam Ranh peninsula projects in the future.
Some images at the groundbreaking ceremony: